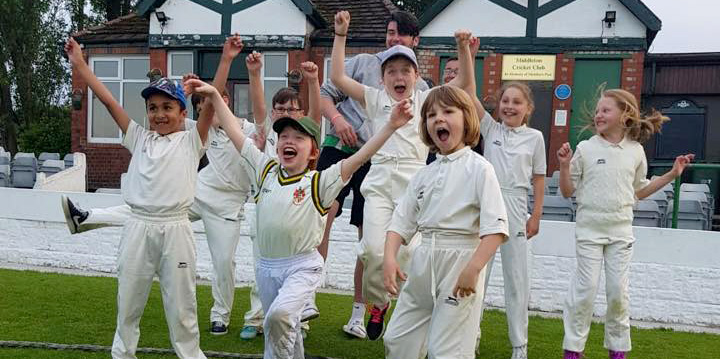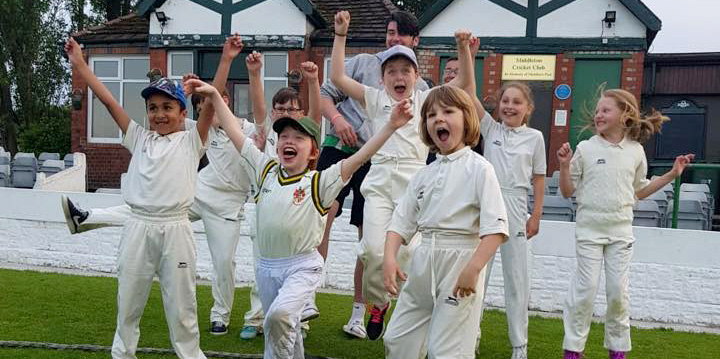 Middleton Cricket Club are represented in junior Cricket in the Greater Manchester Cricket League under 9, 11, 13, 15 and 18 competitions.
If you have a child, whatever age, who maybe interested in playing cricket, then junior practice is on a Thursday afternoon at 4.30pm. The under 11s side holds an extra training session on Friday evenings at 6pm.
Middleton Cricket Club co-operates fully with the guidelines and regulations on Child Welfare set by Her Majesty's Government, The England & Wales Cricket Board, Lancashire Cricket Board and Greater Manchester Police.
Child Welfare Officer
Mrs. E. Roydes – 0161 643 2558